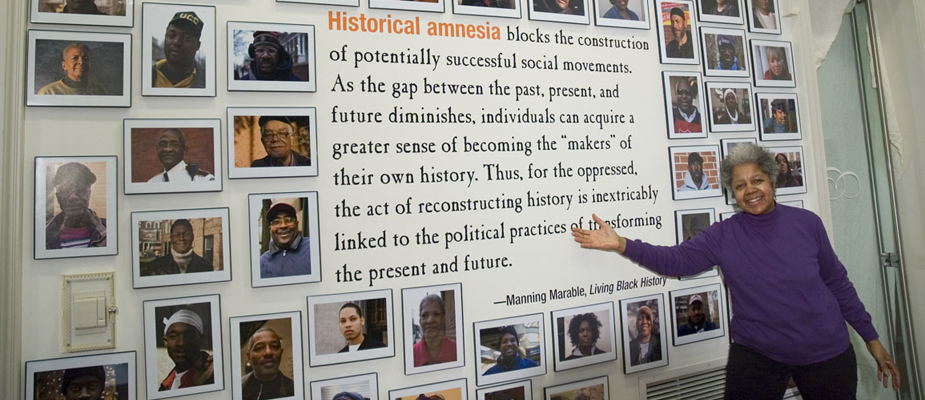 Clarissa Sligh is a visual artist, lecturer, and essayist. Her photo-text images, artists' books and installations have been exhibited in places such as The Museum of Modern Art and the Jewish Museum, New York, NY, Walker Art Center and the Minnesota Center for Book Arts, Minneapolis, MN, The National Gallery of Art and Corcoran Gallery of Art and the National African American Museum, Smithsonian Institution, Washington, DC.
One's life sometimes collides with moments in history, causing it to be altered dramatically by external change. Certainly this was so for Clarissa Thompson Sligh. When she was 15 years old she became the lead plaintiff in the 1955 school desegregation case in Virginia (Clarissa Thompson et. al. vs. Arlington County School Board). From that moment forward, her work as a student and as a professional – first in math/science working for NASA, later in business, and finally, in the arts – takes into account change, transformation and complication.
For over 30 years, Sligh has woven together the cultural, historical, personal and political to explore concepts of memory and transmutation, and perceptions of boundaries and identity: themes that have roots in her own experiences.
Add Review